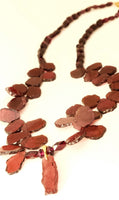 BNOX ~ Holiday Events
OPEN Saturdays & Sundays . Nov 11 til Dec 17 ~ 11am-5pm

VILLA BELLEZZA WINERY
..................................................
OPEN Studio at BNOX Jewelry Studio    
 

Wed. Dec 20 ~ 10 AM - 5 PM
Thurs. Dec 21 ~ 10AM - 5PM 
Fri. Dec 22 ~ 10AM - 5PM 
Sat. Dec 24 ~ 10AM - 1PM
BNOX Jewelry Studio
More Info
BNOX Stories
Rebecca at the Bench
My Story
Burt & Irma in the "BNOX" Canoe
BNOX Origin Story
~Destination Jewelry~
Pepin Wisconsin lays on the edge of the Mighty Mississippi River.  Meander the breathtaking Great River Road HWY 35 to BNOX Jewelry Studio, in Pepin Wisconsin, where since 1993, a tradition of exceptional jewelry has been our passion.  A passion inspired by Majestic bluffs outlaying the expanse of Lake Pepin, a 21 mile long and one of the largest "pools" on the entire Mississippi River.   Artful beauty awaits you.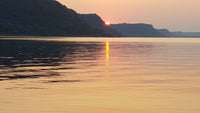 BNOX Jewelry Studio
BNOX Jewelry Studio/ BNOX Gold & Iron is a jewelry gallery in Pepin Wisconsin... 
read more
BNOX Jewelry Studio
108 Cedar St.
Pepin, WI
~OPEN during the Fresh Art Tours , occasionally & by Appointment
715-279-1113